Project to strengthen urban ecological gardening initiatives (PRIMEUR)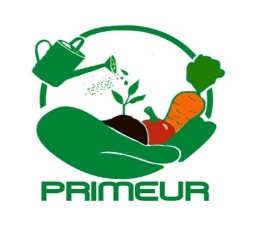 The rural exodus has caused complex problems in the cities of Senegal, and in particular in Thiès, the 2nd largest city of the country. People who have left their rural areas to find a better life find themselves in an even more precarious situation, detached from family solidarities and plagued by great difficulties of social and professional integration combined with poorly controlled urbanization.
Our action
Through the Urban Ecological Market Initiative (PRIMEUR) Reinforcement Project, Eclosio supports the initiatives of 2 associations, the CEEDD (Center for Listening and Coaching for Sustainable Development) and IPHROMA (Initiative for the Promotion of Sustainable Development of horticulture and market gardening), which encourage the development of market gardening as an activity for women and young people in urban and peri-urban areas.
The action of PRIMEUR works with populations from disadvantaged neighborhoods by supporting them in:
increased production, improved conservation and dietary diversification;
strengthening the autonomy and resilience of families;
training and job creation for women and youth,
environmental awareness in the neighborhoods of Thiès and the rehabilitation of degraded or neglected public spaces for the promotion of horticultural activities, in consultation with local authorities.
The direct beneficiaries of the action will be:
500 people (mainly young people and women) identified and supported in the definition of a path to realize their initiative. Among them,
100 people engaged in the creation of a microenterprise
Indirect beneficiaries are family members of direct beneficiaries (estimated number of 4000 persons)
Intervention areas :
The project's intervention is located in the city of Thiès, which has a population of 320,000.
Project duration : 27months: November 2016 -February 2019
Total budget of the project : 100,000 euros, of which 79,200 euros financed by the WBI