Since 2020, Eclosio has been working in Guinea to
promote and strengthen the socio-economic initiatives of women and youth through access to productive and financial resources
Dialogue with young people on the determinants of migration, while proposing alternatives for those who wish to leave
Encourage the adoption of agroecological practices through training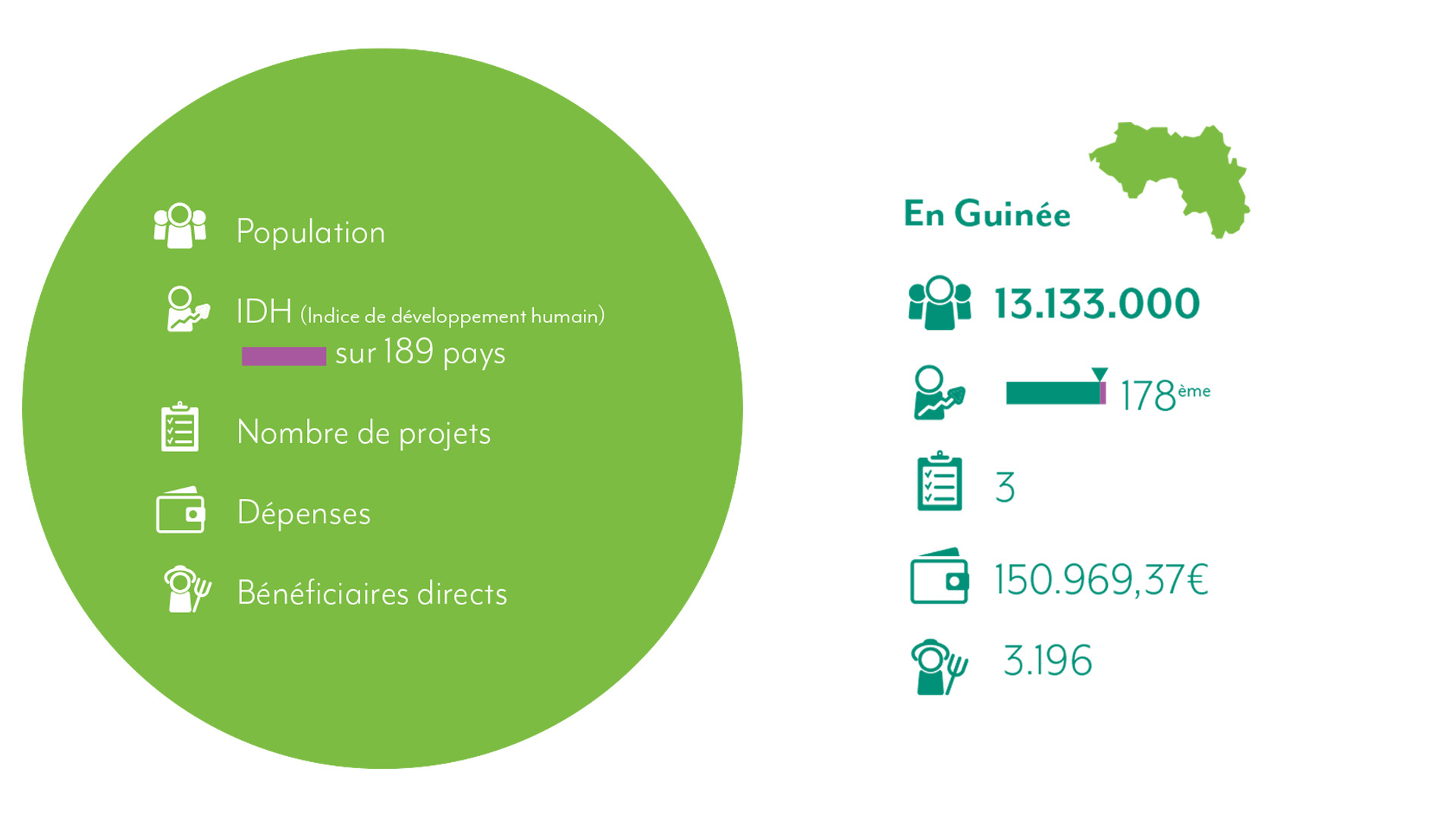 Guinea has significant natural resources and a favorable climate, which could allow it to develop sustainably. However, urbanization, agricultural and pastoral activities, mining and quarrying, as well as anarchic and abusive forest management have severely degraded these resources.
In addition, although 64% of the population derives most of its income from agriculture, the country's food self-sufficiency is not assured because the sector faces many challenges: poor management of water resources, weaknesses in the supply of agricultural inputs and materials, and difficulties in accessing financing.
Thus, despite the government's efforts, Guinea faces a high unemployment rate among young people, who make up two-thirds of the population. Due to the lack of opportunities in the formal public and private sectors, the majority of these young people (especially women) struggle to find employment. Many of them then seek new prospects in the cities or try to emigrate to Europe, most of them through clandestine channels.
To view all our projects, news and publications related to Guinea, please visit the french page.