Discover our 2022 Activity Report
Find out more about our achievements in 2022 and the outlook for the coming years in our new activity report!
Discover our 2022 activity report
Case study on PGS rice seed in Cambodia
The main purpose of PGS establishment for quality rice seed was to promote the multiplication and use of quality rice seed among small-scale family agriculture farmers (represent the majority of Cambodian farmers) in order to contribute to increase the supply of quality paddy which is demanded by higher value-added export markets in developed countries as well as to contribute to respond the national rice export policy set by the Royal Government of Cambodia (RGC).
Read the study
Who are we ?
Concretely, with our local partners in Benin, Senegal, Cambodia, Bolivia and Peru, we support vulnerable families, as well as their organizations in order to:
develop productive and lucrative agro-ecological activities that are not dependent on external factors and are environmentally friendly;

benefit from a decent income, especially through the transformation and the commercialization of their production;

benefit from a healthy and balanced diet, by particularly enhancing the role of women as protectors of the nutritional health of their families;

support local initiatives and land-use planning for and by the communities;

become professionalized throughout quality trainings and support into finding sustainable job;

defend their interests by addressing their constraints and raise them with public authorities.
In Belgium, the mission of Eclosio consists in giving information, raising awareness and mobilizing citizens, students and members of the academic community about different international issues to contribute to the construction of sustainable, fair, united and inclusive societies. Read more
Created in 2018 from the merging of Aid for Development-Gembloux (ADG) and Universud-Liège, Eclosio is the NGO of the University of Liège.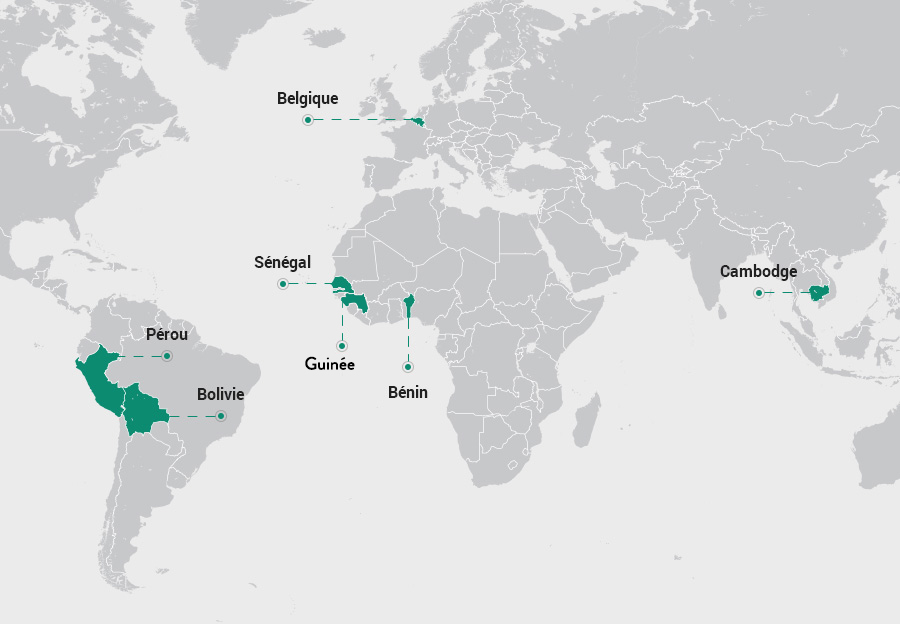 Guillaume
Participating in Eclosio's activities as a volunteer is for me an opportunity to meet and learn. This is an opportunity to be actively involved in the transition process.
Act with us!
Would you like to participate in the Eclosio adventure and contribute to the realization of our projects?
Depending on your time and resources, you can take action to support vulnerable families and their representative organizations in Senegal, Benin, Cambodia, Peru and Bolivia. You can also support our civic education activities in Liège and Gembloux.
Support us
Join Us