Food Systems, Markets and Water (SAMA)
In the territories of Ancash from 3200 to 4000 m above sea level, family farming predominates, oriented towards local markets and self-consumption. Ecological products that come from it are undervalued. The region experiences high rates of poverty and child malnutrition as well as high emigration. In addition, in this semi-arid zone, water resources are increasingly scarce due to climate change. To meet these challenges, experiences of community territorial management and agroecological transition efforts exist but are heterogeneous or partial. An important literature on the results of agroecology in the world is available but more research and analysis are needed in the context of Andean family farming.
What we do
To address these issues, Eclosio, Diaconia and Slow Food, in collaboration with the McKnight Foundation, are implementing the participatory action-research project SAMA: Food Systems, Markets and Water. This aims to deepen the understanding of local food systems and to boost agroecology, from the communities and territories of the high Andes of the Black Cordillera of Aija (Ancash, Peru). The research's results foster the advocacy on issues of water and market access, further involving Peruvian peasant families, decision-makers and academics in agroecology and sustainable food systems, thus contributing to improve the livelihoods of farmers.
This project seeks to answer three main questions:
How water management and access of agroecological producers to markets contributes to scale up agroecology?
Faced with climate change, how to develop more sustainable water management for family farming, in and by communities?
How to improve market access for agroecological producers?
By taking into account socio-territorial dynamics (in particular the high mobility of young rural people) and by promoting the co-construction of knowledge between rural communities and the academic world, this project aims to come up with recommendations for useful strategies both at the local level than for national and global reflections. These will then make it possible to develop pilot actions on the themes of water and markets, which will be implemented with around 200 families in Aija. Awareness-raising and political advocacy actions are also planned to enable behavior change and a greater commitment of citizens and political decision-makers in favor of water management, family farming and products premises.
Areas of intervention
Cordillera Negra de Aija, Ancash, Peru
Project duration
36 months: July 2021 to June 2024
Operational partners
Financial partner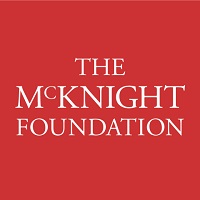 Project coordinator
Diana Santos : diana.santos@eclosio.ong
Project participants
The project brings together 200 families of small farmers from 11 sectors located in the micro-watersheds of Pescado and Llactún rivers in the province of Aija, with different levels of transition to agroecology.