Tomorrow's citizen !
Co-construction of an awareness-raising tool for students in Benin, Senegal and Belgium: an intercultural and critical approach to responsible, global citizenship.
Objectives
To raise awareness among Belgian, Beninese and Senegalese students of the issues at stake in the food system, starting from their immediate reality, with a particular focus on the impact of the health crisis on production and supply in their region, in order to move towards a systemic analysis and propose more resilient organisational models in the face of crises.
To develop the intercultural skills of the participating students by creating a space for exchange and the construction of a joint project.
To strengthen participants' project management skills and their ability to develop awareness-raising tools in an intercultural context.
Impact
This project will have an impact on different scales. The students‧e‧s directly involved‧e‧s will become relay actors, on the stakes of food sovereignty and security and interculturality, with their peers as well as within their university both in the reflections they will have led in an international context but also on animation techniques discovered and used during the training seminars.
The teaching tools developed and used can be reused and serve as a basis for future reflection for continuous improvement.
As part of a network, students will change their behaviour by integrating a more sustainable and systemic vision into their behaviour. They will raise awareness of the issues surrounding food sovereignty among those around them as a result of their experience, who in turn will be able to change their behaviour.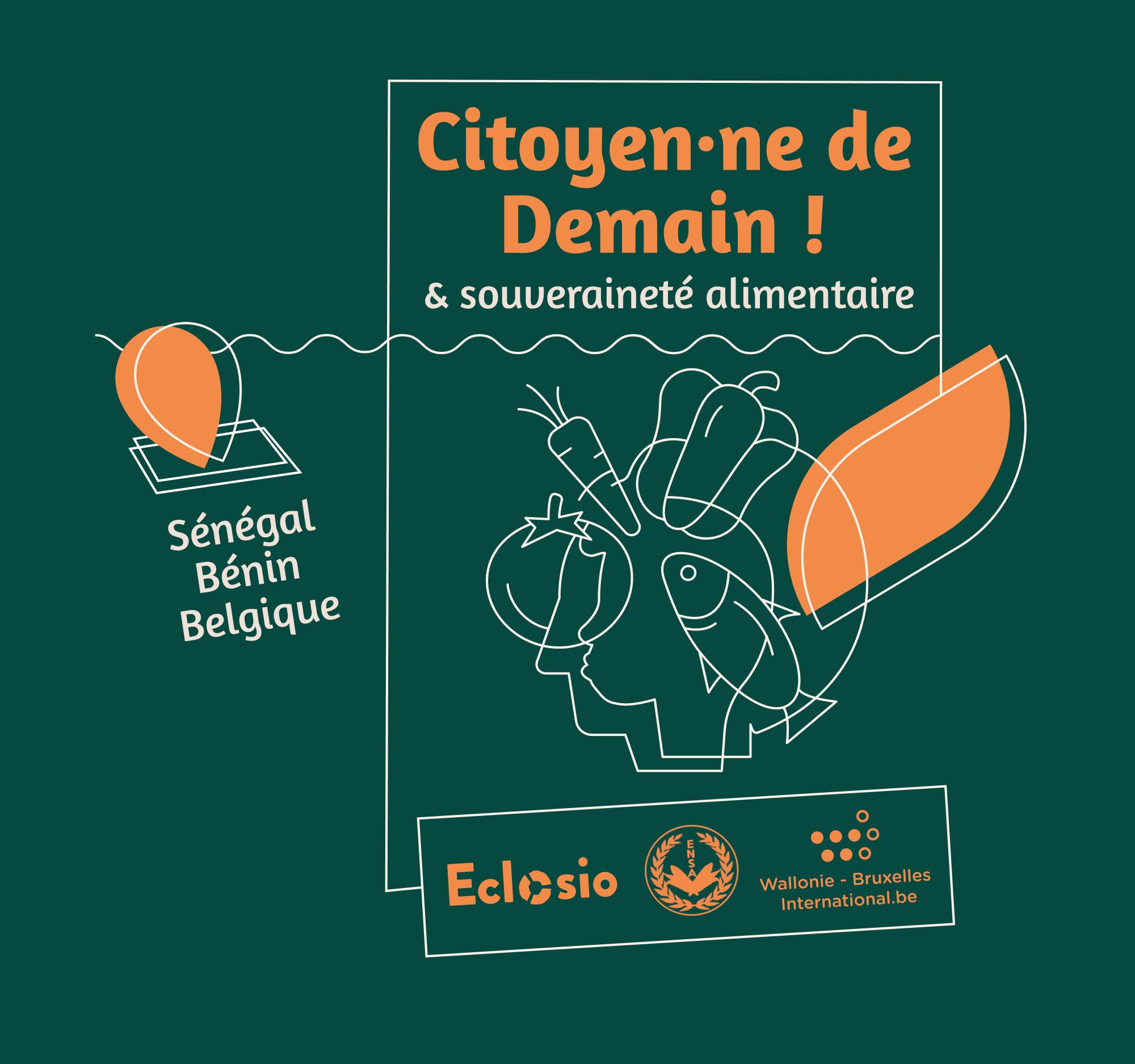 Project stages
Selection of students and support for the structuring of student groups in Belgium, Senegal and Benin
Preparation and launch of the intercultural workshop to co-construct tools
Organisation or integration of annual awareness-raising activities in Senegal, Benin and Belgium, on university campuses (ENSA, Université de Liège and Hautes écoles wallonnes and Université de Parakou)
Capitalisation
Methodology
To ensure optimum buy-in to the project, the project will be co-constructed with the participants‧e‧s, the precise theme tackled for this project will be defined with them. Following the intercultural exchange workshops, the students‧e‧s will specify the main theme of the project, its objectives and then, on this basis, the tool they aim to create and the activities they would like to set up.
They will then learn about awareness-raising and project management methodologies. They will learn about a range of different approaches (conferences, world cafés, street events, quizzes, etc.), which they can use as inspiration when choosing the format for their activities.
Summary
Project duration
15 months from March 2022 to November 2022
Operational partners
ENSA – Ecole Nationale Supérieure d'Agriculture – Thiès, Senegal
University of Parakou, Faculty of Agronomy – Parakou, Benin
University of Liège, Wallonia, Belgium
Walloon agricultural colleges (Haute Ecole Condorcet, Haute Ecole Louvain en Hainaut, Haute Ecole de la Province de Liège, Haute Ecole de la Province de Namur, Haute Ecole Charlemagne), Wallonia, Belgium
Financial partner
Wallonia Brussels International
Eclosio project manager
Olfa Chedli – olfa.chedli@eclosio.ong
Project target audience
Direct target
the students, participants‧e‧s of the project from :
relay groups from the University of Liège, Belgium
relay groups from the Hautes Ecoles Agronomiques in Wallonia, Belgium
ENSA in Thiès, Senegal
the University of Parakou, Parakou, Benin
Indirect targets
students from :
University of Liège, Belgium
the Hautes Ecoles Agronomiques in Wallonia, Belgium
ENSA in Thiès, Senegal
the University of Parakou, Parakou, Benin